Burden Library and Lyceum 1886 - 1940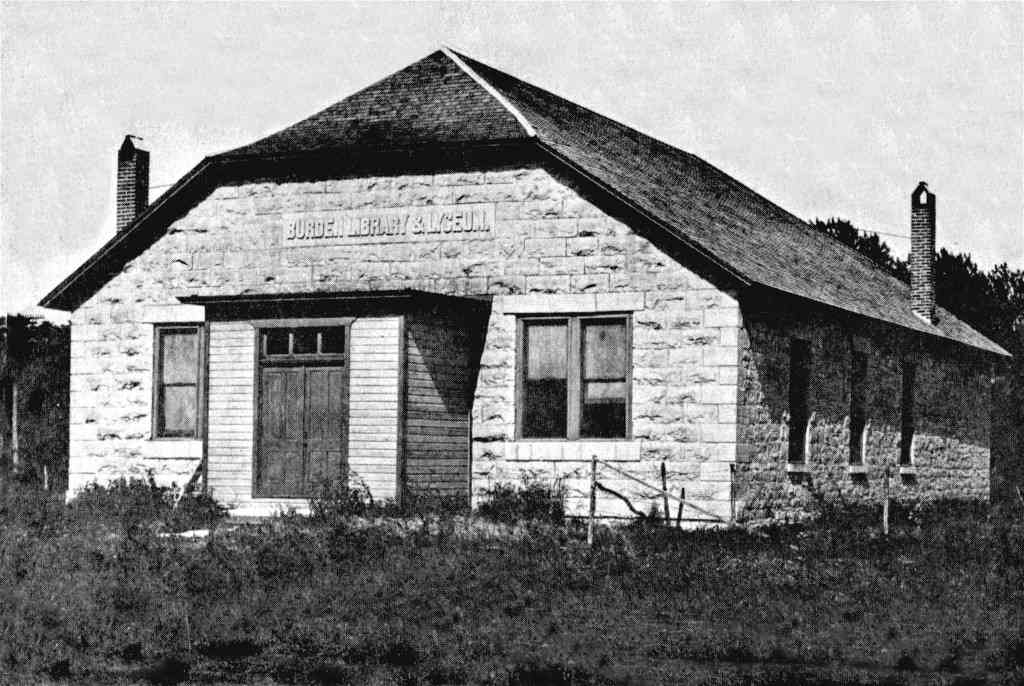 Before the days of School Auditoriums we had a building in town known as the Burden Lyceum and Library Building. The building was erected by a stock company in 1886, and was one of the outstanding landmarks of the "long ago" in Burden. For almost a half century it served its purpose in the community. Very few towns of like population have had such a substantial and comfortable community center. When the people gathered here they were at their best--relaxed and in holiday mood, ready to enter whole-heartedly into whatever event was presented. The commencement exercises were all held here, and the fathers and mothers of the community and their sons and daughters have been graduated from its platform. All gatherings that contributed toward cultural development were held here-- home talent plays, recitals, benefits, winter lecture courses and all traveling entertainments. All political, patriotic and memorial gatherings were held in this building. Back in the early days of the town, when the men of the G. A. R. were young and active, a long line of veterans of the Civil War would march from their headquarters, under the command of Dick Fitzgerald or John Ledlie, to this building on Decoration Day, to pay tribute to their fallen comrades. This building was located on the southeast corner of Main and sixth streets.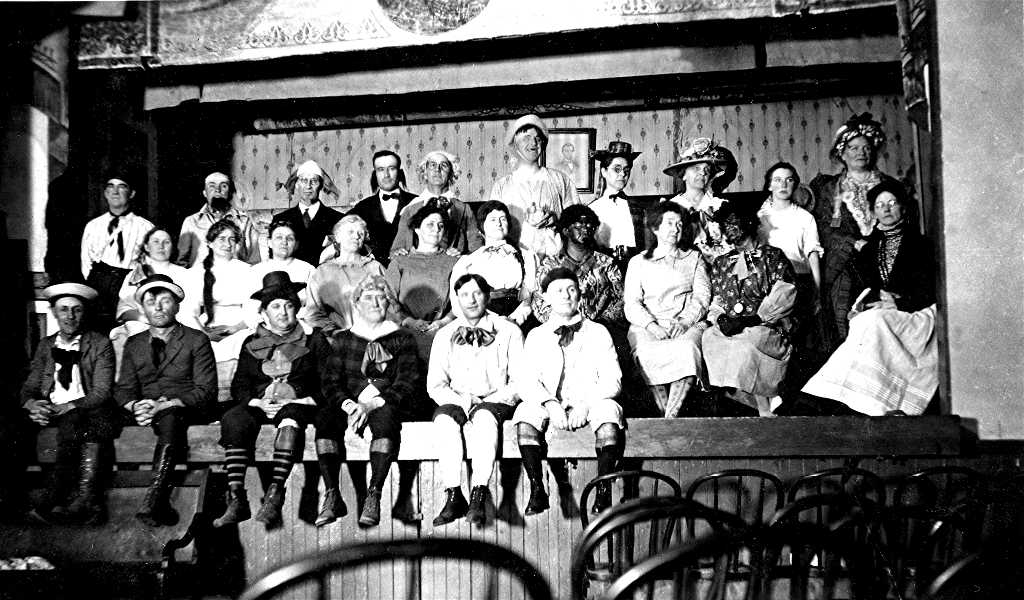 Lyceum Stage and home talent play cast. Names unknown.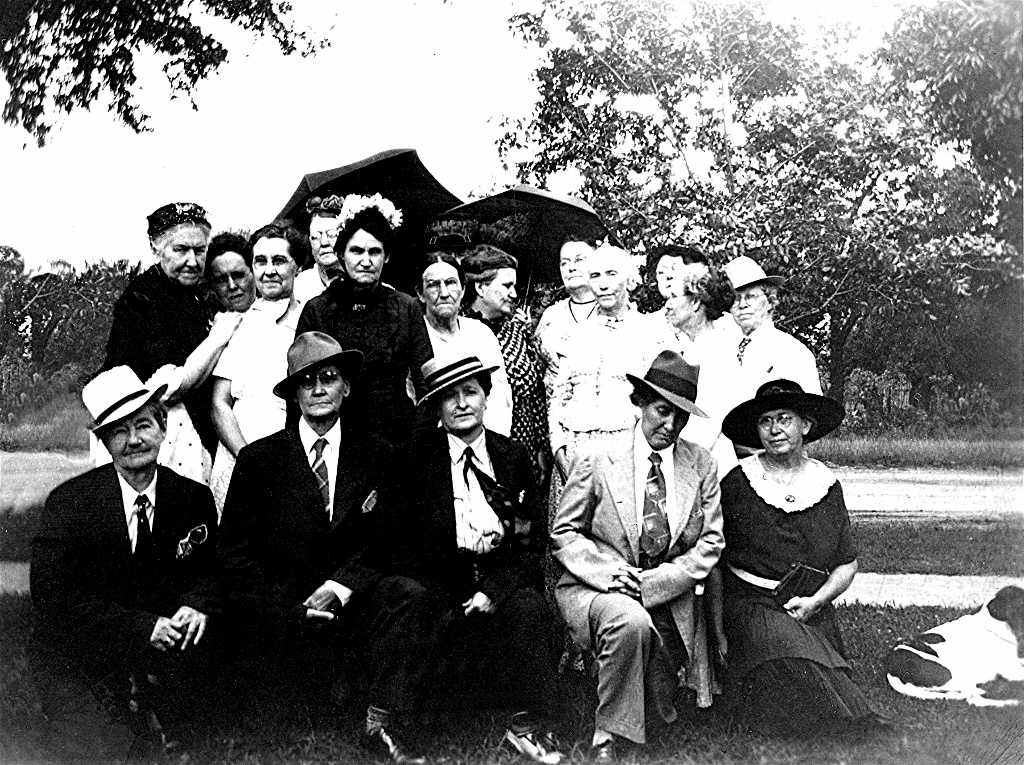 Another home talent play cast.
Front Row L to R: Mrs. Tatum, Elsie Ferguson, Frone Alexander, Fern Cannon, Carrie Johnson
Standing L to R: Mrs. Underwood, Mrs. Mikesell, Mrs. Gann. Mrs. Sol Pack, Eva Henderson,
Eligabeth Hankens, Lilia Shively, Dulse Brooks, Mrs. Kipling, Mrs. Combs,
Zoe Morgan, Lola Brooks, and dog Sam