Pictures came from Jeff Bedell, his Father is S. C. Bedell and
was raised around Cambridge, and his parents was
William E. Bedell and Susanna Bedell (maiden name Clark)
William ran a store in Cambridge along with W. Frank Moore.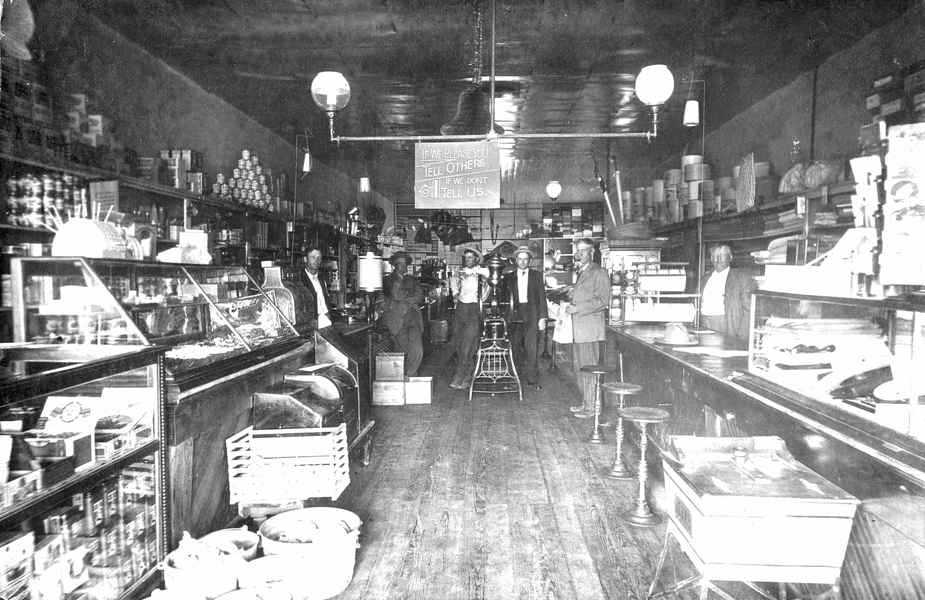 Store in Cambridge Ks.run by W. E. Bedell behind left counter and W. F. Moore behind right counter.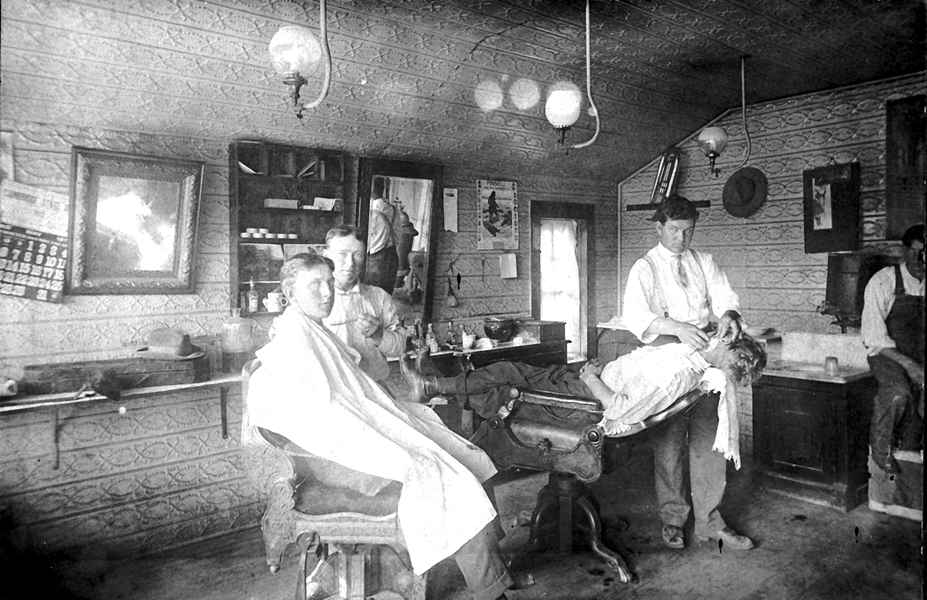 George Adkins Barber Shop. Second building South on South West corner of main square.
Front Barber is Mr. Agee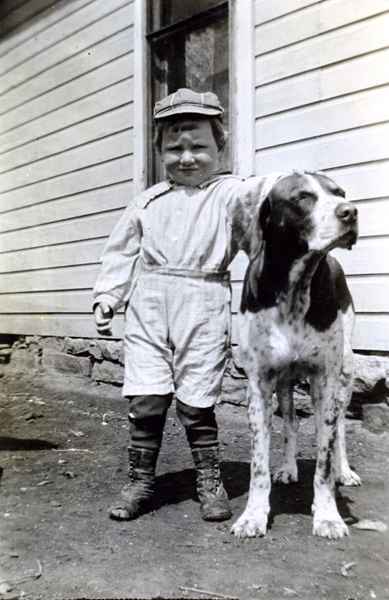 (Dixie) George Lionel Adkins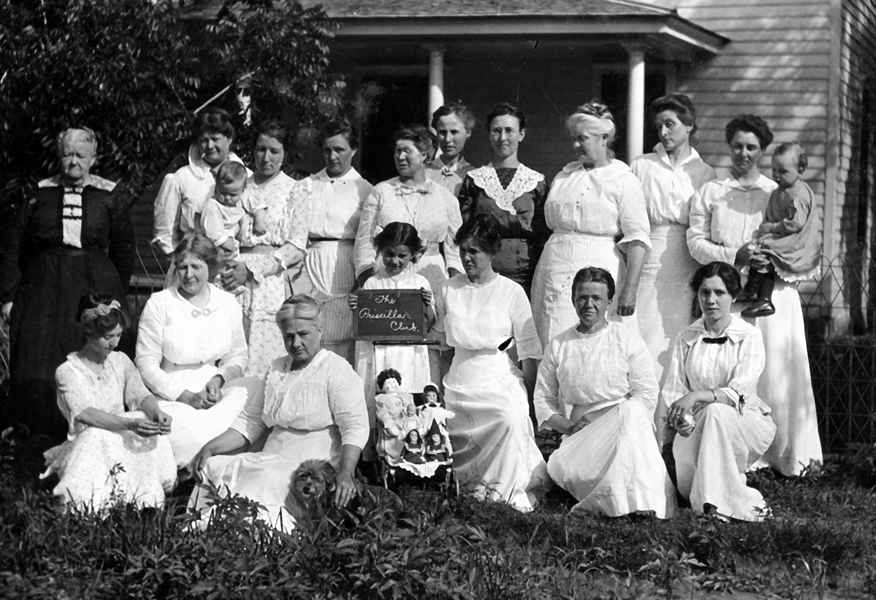 Back: Mrs. Sweet, Ivy Ryan, Christina Smith holding Jr., Mrs. Daughtery, Joanna (Mrs. Frank) Moore,
Lizzie Fox, Mrs. E. C. Kielhorn, Mrs. Hoyton, Mrs. Tom Sheets, Mrs. Bedell and Alfred.
Front : Flossie Holland, Mrs. Ankrom, Mrs. Simpson, Thelma Farris,
Nora Farris, Mrs. Dick Moore, Pernie Farris.
Picture taken in front of Mrs. Sheets house, across the street South of Sam Davis Garage.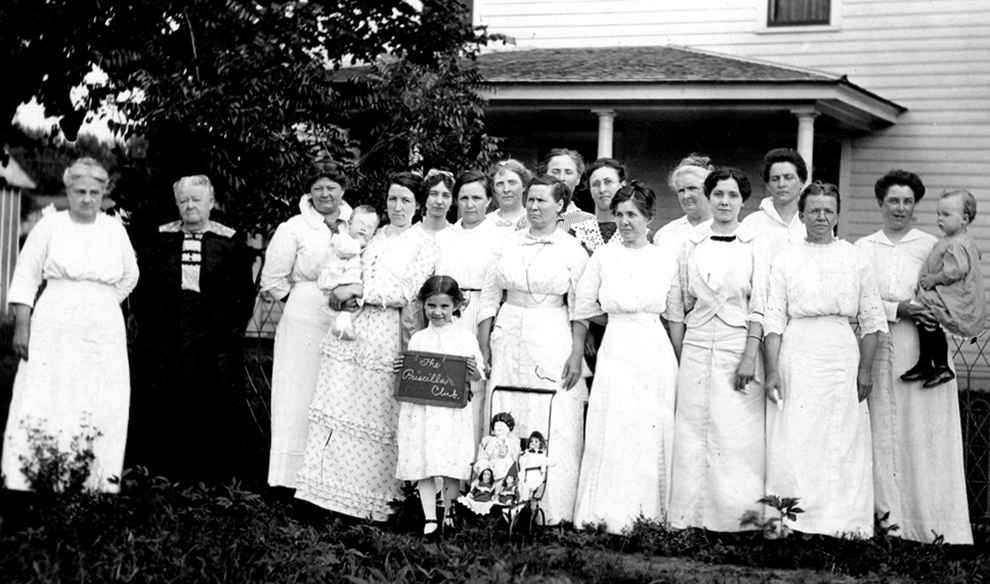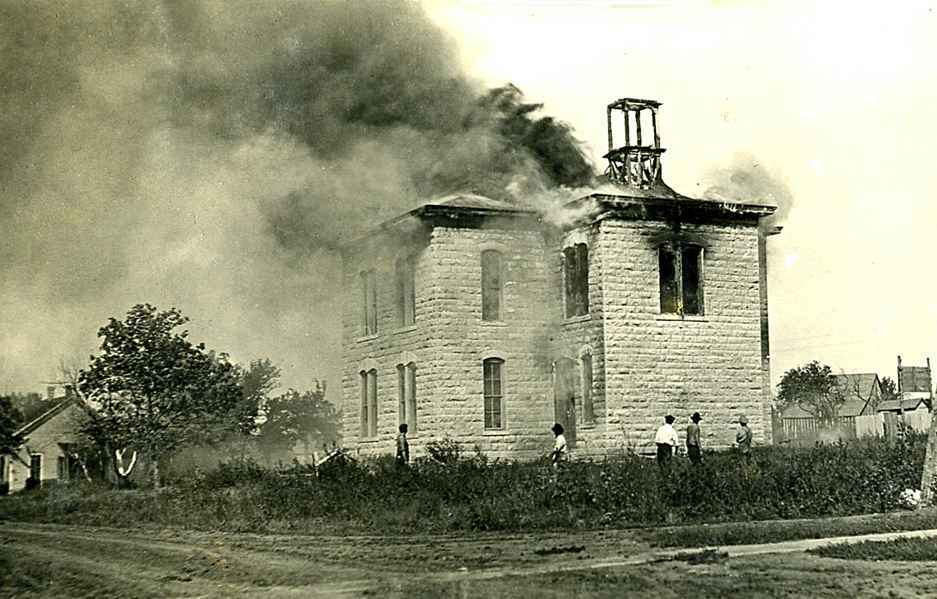 Dexter School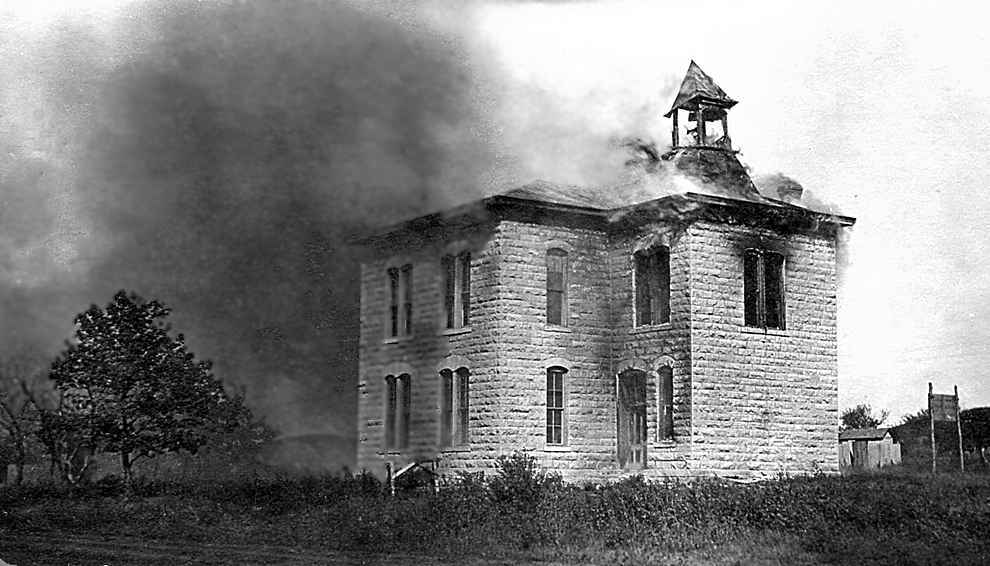 Dexter School